---
---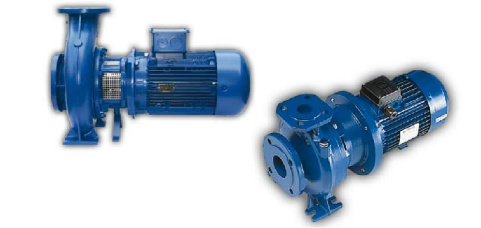 ---
---
---
Sulzer Delta, VDA Pompen onderdelen en reservedelen


WDA Pompen BV levert nog onderdelen / reservedelen van de failliet verklaarde bedrijven Sulzer Delta, VDA Pompen BV . De onderdelen die wij leveren zijn 100% conform de originele specificaties en kunnen met korte levertijd aan u uitgeleverd worden.


Historie:

Het bedrijf begon in 1946 onder de naam Pompenfabriek Delta, opgericht door oud Stork werknemers. In 1971 werd het bedrijf overgnomen door het Zwitserse bedrijf Sulzer Pumpen, waarbij de naam in eerste instantie werd opgedoopt tot Sulzer Delta en later in Sulzer Pumpen Benelux. Na 25 jaar onder de Sulzer vlag te opereren is de kans geboden om door middel van een managament buy-out het bedrijf over te nemen door twee medewerkers. Hierbij werd de naam gewijzigd in VDA Pompen BV. Op dit moment werd nog steeds de pompen geproduceerd aan de Enschedesestraat 234 te Hengelo. In 2002 werd het faillissement over VDA Pompen BV uitgesproken en werd de failliette boedel overgenomen door de Thole group, waarbij de naam werd gewijzigd in VDA Pumps BV. In 2004 werd wederom het faillissement door de rechtbank uitgesproken.


Beschikbaarheid onderdelen:

Ondanks dat, op het moment van het schrijven van deze webpagina, er nog geen doorstart of overname heeft plaats gevonden, kunnen wij geheel in eigen beheer onderdelen, reservedelen en voorraad delen leveren voor een groot deel van het pompenpakket van deze bedrijven. Alle onderdelen die wij kunnen leveren zijn 100% origineel qua afmetingen, specificaties en uitwisselbaarheid.


Korte levertijden:

Vrijwel alle onderdelen zijn met korte levertijden verkrijgbaar. Voor de meeste gietdelen zijn wij genoodzaakt om langere standtijden af te geven, om een goed gietproces te waarborgen.


Pomptypes waarvoor wij onderdelen kunnen leveren:

AZ Onderdelen en reservedelen
NS Onderdelen en reservedelen
NSM Onderdelen en reservedelen
LS Onderdelen en reservedelen
LSM Onderdelen en reservedelen
SPV Onderdelen en reservedelen
NDZ Onderdelen en reservedelen
NDZN Onderdelen en reservedelen
NK Onderdelen en reservedelen
NKE Onderdelen en reservedelen
FN Onderdelen en reservedelen
LH Onderdelen en reservedelen
ES Onderdelen en reservedelen
SPP Onderdelen en reservedelen
ETL Onderdelen en reservedelen
ETLS Onderdelen en reservedelen
TAZ Onderdelen en reservedelen
TAZN Onderdelen en reservedelen
TC Onderdelen en reservedelen
TA Onderdelen en reservedelen
LD Onderdelen en reservedelen

Voor aanvragen en meer informatie....

Te leveren onderdelen, zie lijst
Sulzer Delta, VDA Pompen Spare parts


WDA Pompen BV is still able to deliver spare parts for bankrupted declared companies Sulzer Delta, VDA Pompen BV. All spares we deliver are 100% according to the original specifications and can be delivered to you in short term.


History:

Pompenfabriek Delta was founded in 1946. In spite of all the difficulties, in 25 years the pump factory had developed into a well- established concern. In 1971 the Swiss Sulzer company exhibited considerable interest in the concern, which resulted in a complete take-over by the pump division of that company. The name was first changed into Sulzer Delta and later in Sulzer Pumpen Benelux The product range was greatly increased, with a consequent increase in international sales. Various measures, aimed at increasing the efficiency of the business, had an obvious positive influence on trading results. After a further period of about 25 years, and as a result of changes in international politics within the Sulzer company with regard to products and markets, the concern was again offered the opportunity to become independent.
In 2002 VDA pompen BV went bankrupted and was taken over by the Thole group under the name VDA Pumps BV - memeber of the thole group. In 2004 the company went bankrupted again.


Availability Spare parts:

Inspite that, when this page was written, a take over of the company has not been pronounced, we can still produce spare parts for these pumps. Our spare parts are 100% new, identical to the original specification and fully exachangeable.


Short delivery times:

Almost all parts can be delivered in a short term. For some parts we have longer delivery times, due to casting deliver times.


Pumptypes for which we can supply spare parts:

AZ Spare parts
NS Spare parts
NSM Spare parts
LS Spare parts
LSM Spare parts
SPV Spare parts
NDZ Spare parts
NDZN Spare parts
NK Spare parts
NKE Spare parts
FN Spare parts
LH Spare parts
ES Spare parts
SPP Spare parts
ETL Spare parts
ETLS Spare parts
TAZ Spare parts
TAZN Spare parts
TC Spare parts
TA Spare parts
LD Spare parts

For enquiries and more information....

We can deliver, see list
Sulzer Delta, VDA Pompen spareparts en onderdelen / reservedelen


015201751940 41213091C1 4764676 G2 6000085 F3 FN 4060 S1
015201751980 41213091CF 4764676 R1 6000086 C6 FN 4080 R1
015201820442 41213091G5 4764677 R1 6000087 F6 FN 4080 S1
015201820592 41213091NX 4764678 R1 6000088 G1 FN 4084 R1
015201830322 41213091RP 4764679 G2 6000089 G4 FN 4084 S1
015201830352 41213091RS 4764680 G2 6000090 G4 FN 4090 R1
015201830412 41213101CF 4764681 R1 6000091 F5 FN 4090 S1
015201830442 41213101G5 4764682 R1 6000092 G4 FN 4100 R1
015201830592 41213101NX 4764683 R1 6000093 R2 FN 4100 S1
015201830732 41213101QC 4764684 G2 6000094 R1 FN 4104 R1
015560120131 41213101R6 4764688 G2 6000095 R1 FN 4104 S1
017011506300 41213101RR 4764689 R1 6000096 R1 FN 4120 R1
017011513380 4121402 G1 4764690 G2 6000097 RP FN 4120 S1
017905411010 41231032G5 4764690 R1 6000098 BA FN 4124 R1
021702004109 4123201 G1 4764692 F4 6000098 BH FN 4124 RD
021702008505 4123202 G1 4764693 F5 6000098 BK FN 4130 S1
021702012509 41232032CF 4764693 G1 6000098 DJ FN 4150 R1
021702016009 41232032G5 4764704 F1 6000099 RP FN 4150 S1
021702017009 41232032Q9 4764704 G2 6000100 S7 FN 4170 R1
021702021809 41232032RR 4764706 F1 6000101 R1 FN 4180 S1
021703021501 41232032RS 4764706 F5 6000102 G1 FN 4200 R1
021703025309 41232042G5 4764706 G1 6000103 G1 FN 4204 R1
022957790202 4123302 G1 4764713 F1 6000105 R1 FN 4204 RD
1.047059G2 4123302 G3 4764716 F1 6000106 C2 FN 4220 R1
1.047060G2 4123302 RP 4764721 C2 6000107 C2 FN 4250 R1
1.047588G2 41233042G5 4764721 F1 6000108 S7 FN 4265 S1
1.048442G2 41233052CF 4764721 G1 6000109 S7 FN 4270 R1
1.048483G2 41233052RP 4764724 F1 6000111 R1 FN 4270 S1
1.057.119 R6 41233063RR 4764725 F1 6000112 R1 FN 4290 R1
104.059.428.212 41233073CF 4764728 F4 6000113 R1 FN 4300 R1
104.059.428.213 41233073G5 4764732 F4 6000114 S1 FN 4400 R1
104.059.428.214 41233073RP 4764735 F1 6000115 S7 FN 4400 S1
104.059.428.215 41233073RS 4764735 G2 6000115 S7-O FN 4500 R1
104.059.428.216 4123401 G1 4764735 R2 6000116 F1 FN 4504 FJ
104.059.428.217 4123402 G1 4764735 RP 6000118 R1 FN 4504 RD
104.059.428.218 4123403 G1 4764736 F1 6000125 C2 FN 4504 SC
104.059.428.219 4123403 G3 4764736 G1 6000126 RP FN 4550 S1
104.059.428.220 4123404 C1 4764737 F1 6000127 L8 FN 4601 R1
104.059.428.221 4123404 F9 4764737 G2 6000127 L8-O FN 4602 G8
104.059.429.213 4123404 G1 4764738 F1 6000127 S8 FN 4602 R1
104.059.429.215 4123404 G3 4764738 G2 6000127 S8-O FN 4603 G8
104.059.429.217 4123405 G1 4764740 F1 6000127 SK FN 4624 RD
104.059.429.219 4123406 G1 4764748 G2 6000127 SK-O FN 4624 SC
104.059.429.220 4123407 G1 4764749 R1 6000130 S1 FN 4630 RD
104.059.429.221 4123410 G1 4764751 G2 6000131 S1 FN 4802 R1
104.059.429.223 41234123CF 4764752 R1 6000132 S1 FN 4830 RD
104.059.429.226 41234123G5 4764756 G2 6000133 S1 FN 6001 G8
104.059.430.214 41234123RR 4764757 R1 6000134 S7 FN 6001 R1
104.059.430.215 41234123RS 4764758 G2 6000135 RP FN 6100 R1
104.059.430.216 4123501 G1 4764758 R1 6000136 KU FN 6100 S1
104.059.430.219 4123501 G3 4764759 R1 6000137 R1 FN 6250 R1
104.059.430.220 4123501 G4 4764760 G2 6000138 R1 FN 6250 S1
104.059.430.221 4123501 Q7 4764760 R1 6000139 R1 FN 6260 R1
104.059.430.222 4123501 RP 4764761 G2 6000140 R1 FN 6290 R1
104.059.430.223 4123502 G4 4764763 F5 6000141 RP FN 6290 S1
104.059.430.224 4124104 G1 4764764 F1 6000142 R6 FN 6300 S1
104.059.431.213 4124106 G1 4764764 G2 6000143 C2 FN 6504 FJ
104.059.431.219 4124106 G3 4764765 F5 6000144 R1 FN 6504 RD
104.059.431.220 41241093G5 4764766 R1 6000145 R1 FN 6504 SC
104.059.436.201 41241093RR 4764768 F4 6000146 R1 FN 6824 RD
104.059.436.205 4124201 G1 4764769 F1 6000147 R1 FN 6824 SC
104.059.436.207 4124201 G3 4764769 F5 6000148 RP FN 8300 S1
104.059.437.200 41242052CF 4764770 F1 6000149 RP FN10100 R1
104.059.437.208 41242052G4 4764771 F5 6000150 DB FN10120 R1
104.800.461.361 41242052G5 4764772 B5 6000151 DB FN10350 S1
104.800.462.711 41242052NX 4764775 F1 6000151 S7 FN10400 S1
104.800.484 S7 41242052RS 4764780 F1 6000152 S1 FN12250 S1
104.800.485 41242053NX 4764783 R2 6000153 DB FO 2000
104.938.010.021 4124302 G1 4764801 F1 6000154 C2 FO 4000
104.938.010.201 4124302 RP 4764801 R2 6000155 S1 FO 4100 R1
104.938.010.491 4124304 G1 4764802 F1 6000156 C6 FP 0010 K9
104.938.011.351 4124305 F1 4764807 F1 6000156 G2 FP 0012 K9
104.938.011.501 4124305 G1 4764808 F1 6000157 C7 FP 1000 G8
104.938.011.541 4124305 G3 4764809 F1 6000158 S7 FP 1003 R7
104.938.012.281 4124305 RP 4764814 F1 6000159 G1 FP 2000 FH
104.938.012.891 4124306 G1 4764816 F1 6000160 G2 FP 2000 G8
104.938.050.001 4124306 RP 4764816 F5 6000161 G1 FP 2002 G8
104.938.050.011 41243091CF 4764824 G1 6000162 G1 FP 2002 R7
104.938.050.021 41243091RP 4764825 F4 6000163 G4 FP 2002 SC
104.938.050.030 41243101CF 4764825 G1 6000164 G2 FP 2003 F2
104.938.050.031 41243101F9 4764825 G2 6000165 G2 FP 2003 R7
104.938.050.041 41243101G5 4764826 F1 6000168 R1 FP 3000 G8
104.938.050.081 41243101QC 4764828 F1 6000169 F3 FP 3002 R7
104.938.050.100 41243101R6 4764829 F1 6000169 RZ FP 3002 SC
104.938.050.101 41243101RP 4764830 G2 6000170 R1 FP 3003 F2
104.938.050.111 41243123G5 4764831 G2 6000171 R1 FP 3003 R7
104.938.050.120 41243132G3 4764833 F1 6000172 R1 FP 4000 G8
104.938.050.121 41243132G5 4764835 G2 6000173 R1 FP 4002 Q2
104.938.050.151 4124401 G1 4764835 R1 6000174 R1 FP 4002 R7
104.938.050.160 4124402 G3 4764836 R1 6000175 R1 FP 4002 SC
104.938.050.161 4124403 G1 4764837 G2 6000176 R1 FP 4003 F2
104.938.050.170 4124403 RP 4764838 R1 6000178 F4 FP 4003 R7
104.938.050.171 4124404 G1 4764839 G2 6000179 B5 FP 6000 G8
104.938.050.181 4124406 G1 4764840 R1 6000180 R1 FP 6002 R7
104.938.050.230 41244073NX 4764841 G2 6000181 C1 FP 6002 SC
104.938.050.231 41244073R6 4764841 R1 6000182 R1 FP 6003 F2
104.938.050.240 41244093CF 4764842 G2 6000183 R1 FP 6003 R7
104.938.050.241 41244093G5 4764842 R1 6000184 R1 FP 8000 G8
104.938.050.251 41244094G5 4764850 G2 6000185 R1 FP 8002 R7
104.938.050.301 41244094RR 4764851 G2 6000186 R1 FP 8002 SC
104.938.050.310 4124501 RP 4764851 R2 6000187 C1 FP 8003 F2
104.938.050.311 4124502 G1 4764852 F1 6000188 R1 FP 8003 R7
104.938.050.320 4126201 RP 4764852 G2 6000189 R1 FP10000 G8
104.938.050.321 4126202 G1 4764852 QB 6000190 G2 FP12000 G8
104.938.050.330 41262043G5 4764853 F1 6000191 B5 FR 4521 R5
104.938.050.331 41262054CF 4764854 G2 6000193 C2 FRACHT
104.938.050.351 4126301 RP 4764863 F4 6000194 R1 FREIGHT
104.938.050.361 4126302 G1 4764864 F1 6000195 R1 FS 1000 G8
104.938.050.370 4126302 RP 4764865 F1 6000196 R1 FS 1000 R1
104.938.050.371 4126303 G1 4764866 F1 6000197 KU FS 1201 G8
104.938.050.380 41263044G5 4764867 R1 6000198 R1 FS 1201 R1
104.938.050.381 41263052F6 4764868 R1 6000199 R1 FS 1202 G8
104.938.050.391 41263052F9 4764869 R1 6000200 RP FS 1301 G8
104.938.050.401 41263052G5 4764870 F1 6000201 KU FS 1301 R1
104.938.050.431 41263053G5 4764871 F5 6000202 R1 FS 2000 G8
104.938.050.440 41263063R6 4765001 R1 6000203 R1 FS 2000 R1
104.938.050.441 41263073G5 4765002 R1 6000204 RP FS 2010 G8
104.938.050.450 41263073RS 4765101 FH 6000205 RP FS 2301 G8
104.938.050.451 41263083CF 4765101 R1 6000206 R6 FS 2301 R1
104.938.050.461 41263083G5 4765102 S1 6000207 R8 FS 2302 G8
104.938.050.500 41263091G5 4765103 R1 6000208 R8 FS 2401 G8
104.938.050.501 41263092RR 4765201 C2 6000209 R8 FS 2401 R1
104.938.050.510 41263093CF 4765205 R1 6000210 B5 FS 2402 G8
104.938.050.511 41263093G5 4765207 C2 6000211 RP FS 2402 R1
104.938.050.520 41263094G5 4765302 C2 6000212 RP FS 2402 RD
104.938.050.521 41263094RR 4765302 CE 6000214 S8 FS 3000 G8
104.938.050.530 4126402 RP 4765302 R2 6000214 S8-O FS 3000 R1
104.938.050.531 4126404 RP 4765304 FJ 6000215 S8 FS 3401 G8
104.938.050.561 4126405 BM 4765304 R1 6000215 S8-O FS 3401 R1
104.938.050.571 4126406 G1 4765308 R8 6000216 S7 FS 3402 G8
104.938.050.581 4126406 RP 4765309 R8 6000216 S7-O FS 3402 R1
104.938.050.590 41264073NX 4765310 R1 6000217 S7 FS 3601 R1
104.938.050.591 41264093G5 4765311 R1 6000218 R1 FS 4000 G8
104.938.050.601 41264102RP 4765312 C2 6000219 R1 FS 4000 R1
104.938.050.611 41264103G5 4765313 FH 6000225 S1 FS 4010 R1
104.938.050.621 41265013C1 4765406 S1 6000226 R1 FS 4010 SC
104.938.050.701 41265014G5 4765409 R1 6000227 R1 FS 4601 R1
104.938.050.720 4127301 G1 4765409 RZ 6000229 S7 FS 4602 R1
104.938.050.721 41273023CF 4765412 R1 6000229 S7-O FS 4621 RD
104.938.050.730 41273045G5 4765413 R1 6000230 R1 FS 6000 G8
104.938.050.731 41273072G5 4765415 R8 6000231 R1 FS 6000 R1
104.938.050.741 41273073RR 4765416 R1 6000233 G1 FS 6801 R1
104.938.050.771 41273076G5 4765417 R8 6000234 R1 FS 8000 G8
104.938.050.781 41273076RR 4765418 R1 6000235 R1 FS10000 G8
104.938.050.801 41273084CF 4765420 C2 6000236 R1 FS12000 G8
104.938.050.811 41274044C1 4765421 CK 6000237 BH FS16000 G8
104.938.050.841 41274044CF 4765421 F3 6000238 G4 FT 2000 G8
104.938.050.851 41274085CF 4765422 B5 6000239 G4 FT 2000 R1
104.938.050.861 41274085F2 4765501 BT 6000240 G4 FT 3000 G8
104.938.050.871 41274116CF 4765501 C2 6000242 R1 FT 3000 R1
104.938.050.901 4134001 G1 4765505 B5 6000243 S8 FT 4000 G8
104.938.050.911 4134001 G1-O 4765507 C2 6000244 C2 FT 4000 R1
104.938.050.920 4134002 G1 4765509 S1 6000244 R1 FT 4200 RD
104.938.050.921 4134304 RL 4765510 R1 6000244 R2 FT 4200 SC
104.938.050.930 4134401 RL 4765512 R1 6000244 RZ FT 4300 RD
104.938.050.931 4134401 RM 4765519 C2 6000245 BA FT 4310 FJ
104.938.050.941 4134402 G1 4765603 C6 6000245 BC FT 4310 RD
104.938.051.051 4135201 NX 4765604 B5 6000245 BH FT 4310 SC
104.938.051.060 4135205 F5 4765604 BJ 6000245 BK FT 6000 G8
104.938.051.061 4135206 F5 4765604 F3 6000245 C2 FT 6200 RD
104.938.051.071 4135208 F5 4765605 F3 6000245 CK FT 6200 SC
104.938.051.131 4135209 F5 4765606 B5 6000246 F4 FW 40000RD
104.938.051.140 4135210 F5 4765608 BJ 6000246 F8 FW 40910RD
104.938.051.141 4135211 F5 4765608 C2 6000246 G6 FW 40910SC
104.938.051.181 4135212 F5 4765612 S1 6000246 QL FW 60000RD
104.938.051.201 4135213 F5 4765619 FA 6000246 QN FW 60910RD
104.938.XXX.XXX 4135301 F5 4765619 R1 6000248 G1 FW 60910SC
104035056002 4136302 F5 4765620 FA 6000248 G2 GARANTIEKOSTEN
104038272 BH 4136303 F5 4765620 R1 6000248 GL GWA E-MOTOREN
104038272 BR 4136307 F5 4765621 FA 6000248 L1 HAALBON
104038272 C7 4136308 F5 4765621 R1 6000248 L8 HANDELINGSKOSTEN
104038272 R2 4136309 F5 4765622 FA 6000248 R2 HANDLUNGSKOSTEN
104044013003 4136310 F5 4765622 R1 6000248 R9 HC 0803 R8
104045207004 4136402 F5 4765624 R8 6000248 RP HC 1003 R8
104045210002 4136403 F5 4765625 R1 6000249 R6 HC 1203 R8
104045320004 4136405 F5 4765626 R1 6000250 R6 HC 1421 R8
104046301 C6 4136406 G1 4765627 R1 6000251 R8 HC 1603 R8
104047059401 4136407 F1 4765628 R8 6000252 C2 HC 1631 R8
104047063002 4136408 F1 4765630 R1 6000252 R1 HC 2001 R8
104047073002 4136411 F1 4765631 R1 6000252 R2 HC 2003 R8
104047073002-O 4136411 RP 4765634 BJ 6000252 RZ HC 2020 R8
104047255000 4136418 F5 4765634 F3 6000259 S7 HC 2420 R8
104047255004 4136421 F5 4765636 Q4 6000260 S7 HC 2431 R8
104047287002 4136422 F5 4765637 Q4 6000261 DB HC 3611 R8
104047287402 4136423 F5 4765642 R1 6000262 S7 HC 3621 R8
104047288003 4136424 F5 4765643 F3 6000263 S7 INBESTEDEN
104047305201 4136425 F5 4765704 C2 6000264 S7 INBESTEED WERK
104047306001 4136426 F5 4765704 F3 6000265 S1 INPUT
104047307000 4137301 F9 4765707 S7 6000266 R1 INVESTERING DPF
104047451002 4137302 F1 4765708 S1 6000267 S1 INVESTERINGEN
104047451402 4137402 F5 4765710 R8 6000268 S1 KA 0002 F2
104047475006 4137413 F5 4765711 R1 6000269 S1 KA 0003 F2
104047475006-O 4137415 F5 4765712 R1 6000270 F1 KA 0012 R1
104047590002 4137416 F5 4765713 R1 6000271 G2 KA 1004 BJ
104047590002-O 4137417 F5 4765714 R8 6000272 G2 KANTOORARTIKELEN
104047595001 4137418 F5 4765715 R1 6000273 S1 KG 4000
104047599002 4137418 RP 4765716 R8 6000276 R1 KG 6000
104047600001 4137419 F5 4765717 R1 6000278 C2 KIST
104047601201 4137419 RP 4765718 R8 6000279 S7 KIST ZEEW.
104047973001 4137420 F5 4765719 R1 6000279 S7-O KP 11B 0-0
104047973001-O 4137421 F5 4765722 R1 6000280 R1 KP 11B 0-A
104048245002 4137423 F5 4765724 R1 6000281 R1 KP 11B 0-B
104048245402 4137424 F5 4765725 R1 6000282 G4 KP 11B 0-C
104048246002 4137425 F5 4765726 R1 6000283 R1 KP 11B 00-
104048246002-O 4137501 G1 4765727 G2 6000284 R1 KP 11B 0A-
104048247001 4137502 F5 4765728 G2 6000285 R1 KP 11B 0B-
104048247401 4137503 F1 4765729 R1 6000286 G1 KP 11B 0C-
104048294001 4137503 G1 4765810 G2 6000287 C2 KP 11B 0D-
104048299002 4137509 F1 4765828 R1 6000288 R1 KP 11B 0S-
104048299002-O 4137509 F5 4765829 R1 6000289 R1 KP 11C 0-0
104048323002 4137510 F5 4765835 R1 6000290 C2 KP 11C 0-B
104048448003 4137512 F5 4765839 R1 6000291 S7 KP 11C 0-C
104048448003-O 4137513 F5 4765842 R1 6000292 S8 KP 11C 0-D
104048482401 4137514 F5 4765843 R1 6000292 S8-O KP 11C 00-
104048494201 4137515 F5 4766101 CB 6000293 S8 KP 11C 0B-
104048495001 4137516 F5 4766201 B3 6000293 S8-O KP 11C 0C-
104048496003 4138401 F5 4766201 B4 6000294 G4 KP 11C 0D-
104048498403 4138403 F5 4766201 B8 6000295 R1 KP 11C 0E-
104048531002 4138406 F1 4766201 BH 6000295 S1 KP 11C 0F-
104048531002-O 4138406 F5 4766205 B5 6000296 S1 KP 11C 0H-
104048537002 4138407 F5 4766209 B5 6000297 G2 KP 11C 0S-
104048589002 4138407 R6 4766212 BH 6000298 G2 KP 11D 0-0
104048589002-O 4138408 F5 4766216 B5 6000299 S8 KP 11D 0-B
104048675004 4138409 F5 4766216 C2 6000299 S8-O KP 11D 0-C
104048675004-O 4138410 F5 4766217 R2 6000300 G2 KP 11D 0-D
104048687002 4138411 F5 4766218 R1 6000301 G2 KP 11D 0-E
104048845002 4138508 F5 4766219 FH 6000302 C6 KP 11D 0-F
104048845002-O 4138509 F5 4766219 R1 6000303 C7 KP 11D 00-
104048966001 4138510 F1 4766220 B3 6000306 F5 KP 11D 0B-
104048966201 4138510 F5 4766221 B3 6000306 R1 KP 11D 0C-
104048967001 4138512 F5 4766301 B5 6000307 G1 KP 11D 0D-
104048967401 4138513 F5 4766311 B4 6000308 G4 KP 11D 0E-
104049313000 4138514 F5 4766311 B5 6000309 G1 KP 11D 0F-
104049402002 4138515 F5 4766311 BH 6000309 RP KP 11D 0G-
104049402002-O 4138516 R6 4766311 C2 6000310 FA KP 11D 0H-
104049464002 4138517 F5 4766312 B4 6000311 C6 KP 11D 0I-
104049465001 4138518 F5 4766312 BH 6000312 C7 KP 11D 0J-
104049465001-O 4138519 F5 4766313 B4 6000313 C6 KP 11D 0S-
104049497001 4138520 F5 4766313 BH 6000314 C7 KP 11E 0-0
104049510002 4141103 F1 4766313 C2 6000315 G2 KP 11E 0-C
104049510002-O 4141103 F1-O 4766315 KU 6000316 R1 KP 11E 0-D
104049523000 4141103 G1 4766316 R1 6000317 S8 KP 11E 0-E
104049524001 4141103 G1-O 4766317 KU 6000317 S8-O KP 11E 0-F
104049588003 4141104 F1 4766318 KU 6000318 G2 KP 11E 0-G
104049588003-O 4141104 G1 4766320 CK 6000319 B5 KP 11E 00-
104049647002 4141104 G3 4766321 CK 6000320 R1 KP 11E 0C-
104049647002-O 4141104 RP 4766322 CK 6000320 R1-O KP 11E 0D-
104049815002 4141105 G1 4766323 CK 6000321 B5 KP 11E 0E-
104049815002-O 4141106 F1 4766324 CK 6000321 C2 KP 11E 0F-
104049823001 4141106 G1 4766326 CK 6000322 R1 KP 11E 0G-
104049877001 4141106 G3 4766328 CK 6000324 S7 KP 11E 0H-
104049877401 4141106 RP 4766401 BH 6000325 B4 KP 11E 0I-
104049878001 4141110 G1 4766408 B4 6000326 R1 KP 11E 0J-
104049878401 4141110 G3 4766408 B8 6000326 R1-O KP 11E 0K-
104050539001 4141110 RP 4766412 C2 6000327 C2 KP 11E 0S-
104050539401 4141111 G1 4766412 R2 6000328 R1 KP 11F 0-0
104050594001 4141111 G3 4766413 B4 6000329 R1 KP 11F 0-C
104050594401 4141111 RP 4766413 BH 6000329 R1-O KP 11F 0-D
104050596000 4141112 G1 4766416 B4 6000329 S7 KP 11F 0-E
104050596400 4141208 F1 4766416 B5 6000329 S7-O KP 11F 0-F
104050677001 4141208 G1 4766416 R1 6000331 G1 KP 11F 0-G
104050677401 4141208 RP 4766418 B4 6000332 F5 KP 11F 0-H
104051153004 4141212 F1 4766420 B4 6000333 G4 KP 11F 0-I
104051385001 4141212 G1 4766422 BH 6000334 G4 KP 11F 00-
104051423003 4141212 RP 4766425 B3 6000335 S8 KP 11F 0C-
104052141001 4141215 G3 4766425 DE 6000335 S8-O KP 11F 0D-
104052142001 4141215 RP 4766426 R1 6000336 S1 KP 11F 0E-
104052343002 4141215 RP-O 4766427 BH 6000337 C2 KP 11F 0F-
104052447002 4141216 F1 4766428 B1 6000338 S7 KP 11F 0G-
104052883000 4141216 RP 4766428 BH 6000338 S7-O KP 11F 0H-
104052884000 4141218 R6 4766429 BH 6000339 S1 KP 11F 0J-
104052884008 4142104 F1 4766432 BH 6000340 R1 KP 11F 0K-
104052885000 4142104 G1 4766433 R2 6000341 S1 KP 11F 0L-
104052886001 4142104 RP 4766434 R1 6000343 C2 KP 11G 0-0
104052886003 4142105 RP 4766435 B5 6000344 S1 KP 11G 0-E
104052887003 4142105 RP-O 4766435 CK 6000345 S1 KP 11G 0-F
104052888001 4142204 G1 4766436 B5 6000346 G2 KP 11G 0-G
104054665002 4142205 F1 4766437 BH 6000347 R1 KP 11G 0-H
104054665002-O 4142205 G1 4766512 B5 6000348 G2 KP 11G 0-I
104054666002 4142205 RP 4766512 C2 6000349 S8 KP 11G 0-J
104054666002-O 4142206 RP 4766513 B5 6000349 S8-O KP 11G 00-
104054667002 4142207 RP 4766519 B4 6000350 B5 KP 11G 0E-
104054667002-O 4142304 RP 4766519 BH 6000351 R1 KP 11G 0F-
104054668002 4142308 F1 4766519 BN 6000352 C2 KP 11G 0G-
104054668002-O 4142308 G1 4766519 BV 6000353 S8 KP 11G 0H-
104054668402 4142308 G2 4766519 BX 6000353 S8-O KP 11G 0I-
104054669002 4142308 RP 4766519 C2 6000354 B5 KP 11G 0J-
104054669002-O 4142309 G1 4766521 B4 6000355 C2 KP 11G 0K-
104054669402 4142309 G3 4766521 B5 6000356 B5 KP 11G 0L-
104054670002 4142309 RP 4766521 BH 6000357 S7 KP 11G 0M-
104054670002-O 4143106 F1 4766521 R5 6000357 S7-O KP 11G 0T-
104054673003 4143106 G1 4766525 B3 6000358 S7 KP 11H 0-0
104054673403 4143106 RP 4766525 B4 6000359 C2 KP 11H 0-E
104055201 C2 4143108 F2 4766525 BH 6000360 C2 KP 11H 0-F
104055201003 4143108 RP 4766525 BQ 6000361 C2 KP 11H 0-G
104055202003 4143108 RP-O 4766525 BV 6000362 C2 KP 11H 0-H
104055203017 4143205 F1 4766525 C2 6000363 C2 KP 11H 0-I
104055457002 4143205 G1 4766525 RZ 6000364 S1 KP 11H 0-J
104055534002 4143208 G1 4766531 BH 6000365 S1 KP 11H 00-
104055534002-O 4143208 RP 4766532 B3 6000366 S1 KP 11H 0E-
104055567000 4143304 F1 4766532 BX 6000367 S1 KP 11H 0F-
104055576001 4143306 F1 4766533 B3 6000368 S1 KP 11H 0G-
104056567002 4143306 G1 4766533 BX 6000369 S1 KP 11H 0H-
104056567002-O 4143306 RP 4766534 B3 6000370 S1 KP 11H 0J-
104056683001 4143307 F1 4766535 B3 6000371 Q4 KP 11H 0K-
104056683001-O 4143307 G1 4766536 R1 6000372 SD KP 11H 0L-
104056890003 4143307 RP 4766538 B3 6000374 S7 KP 11H 0M-
104056890003-O 4143309 QC 4766539 BH 6000375 S7 KP 11H 0N-
104057028003 4143403 F1 4766541 BH 6000376 G2 KP 11H 0T-
104057028003-O 4143408 F1 4766541 KP 6000377 S1 KP 11I 0-0
104057052002 4143408 G1 4766543 BH 6000378 S1 KP 11I 0-F
104057052402 4143408 RP 4766601 B5 6000379 R6 KP 11I 0-H
104057074003 4143410 G1 4766602 C6 6000380 R1 KP 11I 0-J
104057076003 4143410 RP 4766603 C6 6000381 S7 KP 11I 0-K
104057077003 4144103 G1 4766618 B4 6000382 G1 KP 11I 00-
104057078003 4144106 RP 4766618 BH 6000383 S7 KP 11I 0G-
104057119 R6 4144107 F1 4766626 R1 6000384 BH KP 11I 0H-
104057129003 4144107 G1 4766639 BH 6000385 KZ KP 11I 0J-
104058479001 4144107 R6 4766641 B5 6000385 R1 KP 11I 0K-
104058515402 4144107 RP 4766642 B5 6000386 R1 KP 11I 0L-
104058518002 4144108 RP 4766643 B5 6000388 RP KP 11I 0M-
104058712001 4144108 RP-O 4766644 B5 6000389 R6 KP 11I 0N-
104059101003 4144202 G5 4766646 C2 6000390 R1 KP 11J 0-0
104059101003-O 4144204 F1 4766646 CE 6000391 R1 KP 11J 0-K
104061028002 4144204 G1 4766647 B4 6000391 R1-O KP 11J 0-L
104061054002 4144204 RP 4766647 B5 6000393 S8 KP 11J 00-
104061079202 4144206 F1 4766650 B3 6000393 S8-O KP 11J 0H-
104063098 R1 4144206 G1 4766650 B4 6000395 R1 KP 11J 0J-
104063858 C7 4144206 R6 4766650 BH 6000396 R1 KP 11J 0L-
104063893 C6 4144206 RP 4766650 BQ 6000397 R1 KP 11J 0M-
104063893 CJ 4144206 RU 4766650 BV 6000399 R1 KP 11J 0N-
104063893 Q4 4144208 RP 4766650 BX 6000400 S7 KP 11J 0O-
104063893007 4144209 RP 4766650 CE 6000404 G1 KP 11K 0-M
104063971 Q4 4144303 F1 4766650 R1 6000405 G1 KP 11K 0Q-
104063972 R1 4144303 G1 4766651 B4 6000407 R1 KP 11L 0-0
104064023 R6 4144303 RP 4766651 BH 6000411 C2 KP 11L 0-F
104064024 RP 4144304 F1 4766651 BV 6000412 R1 KP 11L 0-H
104064030 R6 4144304 G1 4766651 R1 6000413 RP KP 11L 0-K
104064031 RP 4144304 RP 4766652 B3 6000414 R1 KP 11L 0-M
104064285201 4144307 G2 4766655 B5 6000415 KU KP 11L 00-
104064298 Q4 4144308 CF 4766656 BH 6000416 S8 KP 11L 0G-
104064299 BR 4145102 RP 4766656 BK 6000416 S8-O KP 11L 0H-
104064912 S1 4145105 F1 4766657 BH 6000417 S1 KP 11L 0J-
104065687002 4145105 G1 4766658 C2 6000418 S7 KP 11L 0K-
104065691002 4145105 RP 4766658 KP 6000419 S7 KP 11L 0M-
104066351 GN 4145106 F1 4766660 B5 6000420 RP KP 11L 0N-
104066360 CF 4145106 G1 4766661 KP 6000423 S1 KP 11L 0O-
104066360 GD 4145106 G3 4766662 KP 6000425 S8 KP 12C 100
104066360GD 4145106 RP 4766664 C4 6000426 S8 KP 12C 1C0
104066409 GN 4145206 F1 4766665 R1 6000428 RP KP 12C 1CA
104066449 GN 4145206 G1 4766666 R1 6000429 KY KP 12C 1CB
104066578 R2 4145206 RP 4766667 R1 6000429 KZ KP 12C 1CC
104066583 R2 4145208 RP 4766668 R1 6000431 R6 KP 12C 1CD
104066848 C1 4145305 F1 4766669 R1 6000432 RP KP 12C 1DD
104066848 CF 4145305 G1 4766670 R1 6000433 R1 KP 12C 1F0
104066848 G2 4145305 RP 4766671 R1 6000434 RP KP 12C 1FC
104066848 R9 4145306 F1 4766673 KE 6000435 RP KP 12C 1FD
104066848 RP 4145306 G1 4766674 KG 6000437 P2 KP 12C 1H0
104066848 RR 4145306 RP 4766674 KU 6000438 C2 KP 12C 1HC
104067201 CF 4146202 G1 4766675 KG 6000439 R1 KP 12C 1HD
104067227 C1 4146203 F1 4766675 KU 6000440 KU KP 12C 200
104067227 CF 4146203 G1 4766676 B4 6000441 R1 KP 12C 2CD
104067227 GN 4146203 RP 4766678 R1 6000442 R1 KP 12C 2F0
104067418 C1 4146301 F1 4766679 BH 6000444 S7 KP 12C 2FC
104067418 CF 4146301 G1 4766702 BH 6000445 S7 KP 12C 2FD
104067418 G2 4146301 RP 4766703 B1 6000446 F1 KP 12C 2H0
104067418 GN 4146303 F1 4766703 B5 6000447 B5 KP 12C 2HD
104067418 R2 4146304 F1 4766703 BH 6000448 R1 KP 12C 2S0
104067418 RP 4146304 G1 4766709 B4 6000449 R1 KP 12C 2SD
104067419 CF 4146304 RP 4766709 B5 6000450 R1 KP 12D 100
104067419 G2 4146305 F1 4766709 B8 6000451 R1 KP 12D 1C0
104067419 G3 4146305 RP 4766710 C2 6000462 S7 KP 12D 1CE
104067419 GN 4146307 RP 4766713 B3 6000463 DB KP 12D 1CF
104067419 Q4 4146402 F1 4766713 B5 6000464 DB KP 12D 1F0
104067419 R9 4146402 G1 4766714 BE 6000465 S1 KP 12D 1FD
104067419 RR 4146402 RP 4766718 B5 6000468 S7 KP 12D 1FE
104067419 RS 4147204 F1 4766718 F1 6000469 DB KP 12D 1FF
104067423 CF 4147204 G1 4766719 B5 6000470 DB KP 12D 1H0
104067423 GN 4147204 G3 4766721 B4 6000472 DB KP 12D 1HE
104067423 Q4 4147204 R9 4766721 BE 6000474 DB KP 12D 1HF
104067423 R9 4147204 RP 4766721 BH 6000475 DB KP 12D 200
104067423005 4147205 F1 4766722 BH 6000477 B5 KP 12D 2C0
6000902 C2 4147205 G1 4766724 B4 6000478 DB KP 12D 2CE
6000879 G6 4147205 RP 4766724 BH 6000478 S8 KP 12D 2CF
104067489 RP 4147207 G1 4766724 BS
---
---
---